Adopt a Forever Friend today!
Dogs can be the best of best friends!
Our Mission
Let us create a place where there are no stray dogs. Let us keep them safe.
ADOPT/FOSTER PROCEDURE
The adoption procedures are simple. To know more check for updates or drop us a message.
DONATE
It would be so nice if you can contribute and save these poor souls.
GLOBAL RESCUE
We are working as a global platform. The wider it reaches, the better the fate of the dogs.
about us
Our main aim is to create a safe place for dogs. Dogs, as we say, are Man's best friend and it is important that we treat them the right way. They deserve respect and above all they have the right to live freely. With that aim we started off this platform and now we are really proud of our memebers and contributors.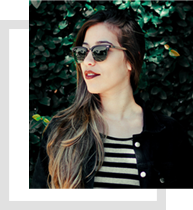 I love dogs,  and I was initially only a contributor. But went I learnt that Boxer – Rescue is working for a better cause I adopted dogs as well. I was scared for didn't know how the breed would get along. But now i hardly have regrets and it is now my best friend.
Ofelia J. Bohman
Our dogs can be our best friends, and it wouldn't hesitate even to give its life for its owner. As owners of the dogs, we need to ensure that our dogs are healthy and happy at the same time. Leaving your dogs uncared will harm their health. The following are some of the things you need to do to keep your dog healthy:
Make sure that your dog is hydrated:
Your dogs will run around, and thus they will easily get dehydrated. You need to make sure that the dog's water bowl is always full with clean water and if your dog is dehydrated, you will notice dryness in their mouth and they will be panting. In extreme dehydration, you will notice that there is a loss of the elasticity of the skin.
Remove the burs from its fur:
If you happen to take your dog out for a walk, it is more likely that your dog might have gone into the bushes and must have got burs all over its fur. When you get back home, you need to make sure that you remove all the burs from its coat and you can consider wearing gloves in order to avoid getting pricked.
Keep your dog clean:
Dogs are likely to be infected with fleas, and you need to make sure that you remove them properly. You can do this by using a small amount of dishwashing liquid and bathing your dog in that soap solution. When you are bathing your dog, try to place cotton balls on the ears of the dog so that water will not enter the dog's ear and cause ear infections.
Keep the bowls of the dog clean:
It is essential to keep the bowls clean so that your dogs are not affected by any infections. Leftover bits can stick to the bowls, and it can be quite hard to remove such pieces. To prevent the food from sticking to the bowl, you can spray a light coat of cooking spray before you fill the bowl with food. The oil will prevent the food from sticking on to the bowl.
Provide your dog with high-quality diet:
To have a shiny coat and a healthy skin you need to make sure that your pet is fed a healthy diet. It is important to feel your dog properly as it strengthens its immune system and keeps its bones and muscles healthy. At the same time do not overfeed your pet and make them obese. If your dog is overweight, it can have many health issues, and it can even shorten the lifespan of your dog.
Visit the vet regularly:
Make sure that your pet gets all the vaccination that is needed and have a regular health check-up for your dog.
Dogs are some of the best things on earth. But when they suffer they offer to suffer in silence as they will not be able to tell you what is bothering them. As the owner of the dog, it is our responsibility to make sure that the dog is fine and you should be able to tell if your dog is not feeling quite well. The following are some of the deadly dog diseases:
Canine distemper:
Canine distemper is also called as the hard pad disease, and it is a disease which hardens the footpads and nose. Canine distemper is a viral disease, and it is also extremely contagious. The disease can be transported through the air and also by sharing food bowls. Puppies get affected with this disease as they are more prone to catch into airborne diseases. Canine distemper is often fatal, and thus you need to make sure that you take your pet to the vet. Some of the best ways to prevent your dog from getting this disease are by getting your dog vaccinated and preventing it from interacting with other sick dogs.
Gastric Torsion:
If your dog wolfs down its food, then your dog might have an enlarged stomach, and it prevents the air and fluids to escape from the stomach. It also prevents the dog from vomiting and even belching. You might notice your dog salivating more than usual, and your dog will be very restless. Bloating can affect any dog at any age and to prevent bloating you can stimulate your dog to eat slowly.
Heartworm:
Heartworms are parasites which live in the hearts of the dogs. The symptoms include coughing, weight loss, lethargy, respiratory problems etc. The worms in the heart affect the blood vessels and lungs. If you feel that your dog has heartworms you need to take it to the vet and get it treated. You can take preventive measures by regularly vaccinating your dog and having proper blood tests.
Rabies:
Rabies is one of the most dreadful diseases a dog can have. It is utterly painful, and your dog suffers a lot. The virus is spread when the affected animal bites another animal, and it is often fatal. Rabies is a dangerous disease, and it can also spread to human beings. Your dog has difficulty with slowing, and it also develops a fear towards the water. As rabies is fatal, there is nothing much you can do about it rather than putting your dog to rest. To prevent this disease from affecting your dog, you need to keep it vaccinated and prevent it from interacting with street dogs and other rabid wildlife.
Lyme disease:
Tick bites cause Lyme disease, and once the bacterium enters the bloodstream of the dog, it spreads to the joints of your dog. The disease can be fatal if left untreated and thus if you see any symptoms take your dog to the vet immediately. Read More
When you're first learning how to sing there are several simple methods that you must figure out how to make a firm foundation to the vocal abilities. Several of these strategies include breathing, projection, phonation, diction, or maybe tone production. All of these abilities are imperative however in an effort to best excel at most of them you have to start with correct singing posture.
Perfecting singing posture is important much love caring and tuning for a trumpet is important to the sound created by that trumpet with the musician. As a vocalist, yourself is your instrument! You have to care for it as an entire, in addition to various specific factors as throat, lungs, along with vocal cords, to get the very best singing voice.
While singing posture might not seem to be as essential as breathing or maybe projection or phonation, it's a big impact on all these vocal skills and other things. Posture is able to affect your voice in a few ways. The very first incorporate your body's capacity to breathe well. Breathing and posture are specifically linked. When you breathe correctly you're taking complete, deep breathes that expand heavy into the lungs and chest cavity. This expansion is substantially decreased when you hunch or maybe slouch over. When you hunch or slouch you're compacting the chest cavity permitting less room for your lungs to increase and thus cutting off your vocal inhale.
One more example of just how posture is able to change your singing specifically is in reference to projection. To be able to possess an obvious, strong, voice which is strong that you should be ready to project well. Projection is yet another foundational vocal ability and can be significantly hindered by very poor posture. When you've terrible posture see your face and lips are focused more toward the floor than out before your body. This directs your singing voice in a far more downward path, therefore, limiting your projection. Posture also affects projection because the restricting of your vocal breath doesn't enable a strong, strong vocalization.
There are many exercises that you are able to practice and great in order to fix poor posture. You should begin with a good assessment of your present posture habits so that you might make adjustments as needed. An easy technique used to evaluate your posture can be performed in your house. Just remain as you'd usually stand approximately 10 inches clear of a wall which is taller than you're. Gradually back up against the wall, therefore, your high heels, buttocks, calves, shoulders, as well as a head, are contrary to the wall also. You are going to notice your body posture change as you go into this brand new position. This place is appropriate standing and singing form and also will provide you a sensation of the way you need to be standing up as you sing. Following is one physical exercise you are able to apply to process and improve singing posture.
Physical exercise
Place the guide centrally on the upper part of your head.
Turn your mind slow on the left, go back to center and then repeat the workouts turning your head on the right. The head movements must be soft with eyes ahead, head, chin level, neck along with shoulders relaxed. If the exercise is performed properly the book is going to remain in place. Tense up, shed the mouth or even move jerkily & the guide will fall! Repeat this particular exercise until you are able to get it done a few times without the guide falling off.
Retraining your neck, back, and shoulder muscles to remember this position can be tough. There are many exercises which could be practiced for minutes at a period daily which will help you to achieve proper position and also use it to produce a better, better singing voice. You are able to find these exercises and much more info on how you can enhance singing. However, just click here if you want to greatly improve your singing without waiting for the exercise to take effect.
070 2438 7514
070 4083 6541
41 Merthyr Road,
BURNESS,KW17 1ZA.