Adopt a Forever Friend today!
Dogs can be the best of best friends!
Our Mission
Let us create a place where there are no stray dogs. Let us keep them safe.
ADOPT/FOSTER PROCEDURE
The adoption procedures are simple. To know more check for updates or drop us a message.
DONATE
It would be so nice if you can contribute and save these poor souls.
GLOBAL RESCUE
We are working as a global platform. The wider it reaches, the better the fate of the dogs.
about us
Our main aim is to create a safe place for dogs. Dogs, as we say, are Man's best friend and it is important that we treat them the right way. They deserve respect and above all they have the right to live freely. With that aim we started off this platform and now we are really proud of our memebers and contributors.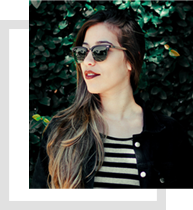 I love dogs,  and I was initially only a contributor. But went I learnt that Boxer – Rescue is working for a better cause I adopted dogs as well. I was scared for didn't know how the breed would get along. But now i hardly have regrets and it is now my best friend.
Ofelia J. Bohman
Our dogs can be our best friends, and it wouldn't hesitate even to give its life for its owner. As owners of the dogs, we need to ensure that our dogs are healthy and happy at the same time. Leaving your dogs uncared will harm their health. The following are some of the things you need to do to keep your dog healthy:
Make sure that your dog is hydrated:
Your dogs will run around, and thus they will easily get dehydrated. You need to make sure that the dog's water bowl is always full with clean water and if your dog is dehydrated, you will notice dryness in their mouth and they will be panting. In extreme dehydration, you will notice that there is a loss of the elasticity of the skin.
Remove the burs from its fur:
If you happen to take your dog out for a walk, it is more likely that your dog might have gone into the bushes and must have got burs all over its fur. When you get back home, you need to make sure that you remove all the burs from its coat and you can consider wearing gloves in order to avoid getting pricked.
Keep your dog clean:
Dogs are likely to be infected with fleas, and you need to make sure that you remove them properly. You can do this by using a small amount of dishwashing liquid and bathing your dog in that soap solution. When you are bathing your dog, try to place cotton balls on the ears of the dog so that water will not enter the dog's ear and cause ear infections.
Keep the bowls of the dog clean:
It is essential to keep the bowls clean so that your dogs are not affected by any infections. Leftover bits can stick to the bowls, and it can be quite hard to remove such pieces. To prevent the food from sticking to the bowl, you can spray a light coat of cooking spray before you fill the bowl with food. The oil will prevent the food from sticking on to the bowl.
Provide your dog with high-quality diet:
To have a shiny coat and a healthy skin you need to make sure that your pet is fed a healthy diet. It is important to feel your dog properly as it strengthens its immune system and keeps its bones and muscles healthy. At the same time do not overfeed your pet and make them obese. If your dog is overweight, it can have many health issues, and it can even shorten the lifespan of your dog.
Visit the vet regularly:
Make sure that your pet gets all the vaccination that is needed and have a regular health check-up for your dog.
Dogs are some of the best things on earth. But when they suffer they offer to suffer in silence as they will not be able to tell you what is bothering them. As the owner of the dog, it is our responsibility to make sure that the dog is fine and you should be able to tell if your dog is not feeling quite well. The following are some of the deadly dog diseases:
Canine distemper:
Canine distemper is also called as the hard pad disease, and it is a disease which hardens the footpads and nose. Canine distemper is a viral disease, and it is also extremely contagious. The disease can be transported through the air and also by sharing food bowls. Puppies get affected with this disease as they are more prone to catch into airborne diseases. Canine distemper is often fatal, and thus you need to make sure that you take your pet to the vet. Some of the best ways to prevent your dog from getting this disease are by getting your dog vaccinated and preventing it from interacting with other sick dogs.
Gastric Torsion:
If your dog wolfs down its food, then your dog might have an enlarged stomach, and it prevents the air and fluids to escape from the stomach. It also prevents the dog from vomiting and even belching. You might notice your dog salivating more than usual, and your dog will be very restless. Bloating can affect any dog at any age and to prevent bloating you can stimulate your dog to eat slowly.
Heartworm:
Heartworms are parasites which live in the hearts of the dogs. The symptoms include coughing, weight loss, lethargy, respiratory problems etc. The worms in the heart affect the blood vessels and lungs. If you feel that your dog has heartworms you need to take it to the vet and get it treated. You can take preventive measures by regularly vaccinating your dog and having proper blood tests.
Rabies:
Rabies is one of the most dreadful diseases a dog can have. It is utterly painful, and your dog suffers a lot. The virus is spread when the affected animal bites another animal, and it is often fatal. Rabies is a dangerous disease, and it can also spread to human beings. Your dog has difficulty with slowing, and it also develops a fear towards the water. As rabies is fatal, there is nothing much you can do about it rather than putting your dog to rest. To prevent this disease from affecting your dog, you need to keep it vaccinated and prevent it from interacting with street dogs and other rabid wildlife.
Lyme disease:
Tick bites cause Lyme disease, and once the bacterium enters the bloodstream of the dog, it spreads to the joints of your dog. The disease can be fatal if left untreated and thus if you see any symptoms take your dog to the vet immediately. Read More
To be able to select probably the very best web hosting service for the company a number of elements have been considered. You want reliable service which doesn't have downtime, a sensible price, and great customer service.
Warning: don't pick an internet hosting service until you've answered the next questions.
Price: How much will they charge each month and can there be a setup charge? Majority of great businesses don't have any setup costs. However, some do and it's crucial that you check into any hidden charges before registering for any hosting program but if you want to avoid hidden charges just go to JavaPipe. Be positive you are able to pay for the monthly fee.
Bandwidth: Just how much bandwidth do they enable before you've to update? Most hosting companies allow a considerable amount of bandwidth before you've to update. It's typically sufficient to help you start the business of yours and obtain a reasonable amount of visitors before you've to update and increase the monthly fee of yours.
Features: Is there a sufficient number of features within the standard bundle that you can start up your company? Features differ with various hosting services. It's advisable to see which package is going to fit your specific business. Several companies won't give a lot with the essential package of theirs and force you to update or maybe you won't have the ability to really run the business of yours. Make certain that the hosting you select won't do this for you. It's an advantage, to begin with probably the smallest bundle if possible when you begin with a brand new business.
Cancellation charge: Can there be a cancellation fee or perhaps penalty? It's essential before you sign up, you ensure that there's no penalty for canceling. Sometimes the hosting organization is not everything you expected and also you want to stop there shouldn't be some charge to do this.
Customer service: Do they've good customer support? Regardless of how great the organization is you'll find usually tech issues or maybe questions to become answered. You need answers to the questions of yours being efficient and fast. Actually, this's a signal of a great business. For this particular main reason, you must constantly check this out there before registering with virtually any hosting company.
Additionally, you must take a look at the actual company. You are able to accomplish this by asking around the organization on numerous message boards, if you ask around you are going to find individuals that have had direct knowledge about the hosting business and they'll have the opportunity to provide you with an honest opinion. You are able to also have a look at any testimonials. You are able to also contact the proprietor before you sign up.
070 2438 7514
070 4083 6541
41 Merthyr Road,
BURNESS,KW17 1ZA.