Adopt a Forever Friend today!
Dogs can be the best of best friends!
Our Mission
Let us create a place where there are no stray dogs. Let us keep them safe.
ADOPT/FOSTER PROCEDURE
The adoption procedures are simple. To know more check for updates or drop us a message.
DONATE
It would be so nice if you can contribute and save these poor souls.
GLOBAL RESCUE
We are working as a global platform. The wider it reaches, the better the fate of the dogs.
about us
Our main aim is to create a safe place for dogs. Dogs, as we say, are Man's best friend and it is important that we treat them the right way. They deserve respect and above all they have the right to live freely. With that aim we started off this platform and now we are really proud of our memebers and contributors.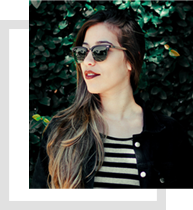 I love dogs,  and I was initially only a contributor. But went I learnt that Boxer – Rescue is working for a better cause I adopted dogs as well. I was scared for didn't know how the breed would get along. But now i hardly have regrets and it is now my best friend.
Ofelia J. Bohman
Our dogs can be our best friends, and it wouldn't hesitate even to give its life for its owner. As owners of the dogs, we need to ensure that our dogs are healthy and happy at the same time. Leaving your dogs uncared will harm their health. The following are some of the things you need to do to keep your dog healthy:
Make sure that your dog is hydrated:
Your dogs will run around, and thus they will easily get dehydrated. You need to make sure that the dog's water bowl is always full with clean water and if your dog is dehydrated, you will notice dryness in their mouth and they will be panting. In extreme dehydration, you will notice that there is a loss of the elasticity of the skin.
Remove the burs from its fur:
If you happen to take your dog out for a walk, it is more likely that your dog might have gone into the bushes and must have got burs all over its fur. When you get back home, you need to make sure that you remove all the burs from its coat and you can consider wearing gloves in order to avoid getting pricked.
Keep your dog clean:
Dogs are likely to be infected with fleas, and you need to make sure that you remove them properly. You can do this by using a small amount of dishwashing liquid and bathing your dog in that soap solution. When you are bathing your dog, try to place cotton balls on the ears of the dog so that water will not enter the dog's ear and cause ear infections.
Keep the bowls of the dog clean:
It is essential to keep the bowls clean so that your dogs are not affected by any infections. Leftover bits can stick to the bowls, and it can be quite hard to remove such pieces. To prevent the food from sticking to the bowl, you can spray a light coat of cooking spray before you fill the bowl with food. The oil will prevent the food from sticking on to the bowl.
Provide your dog with high-quality diet:
To have a shiny coat and a healthy skin you need to make sure that your pet is fed a healthy diet. It is important to feel your dog properly as it strengthens its immune system and keeps its bones and muscles healthy. At the same time do not overfeed your pet and make them obese. If your dog is overweight, it can have many health issues, and it can even shorten the lifespan of your dog.
Visit the vet regularly:
Make sure that your pet gets all the vaccination that is needed and have a regular health check-up for your dog.
Dogs are some of the best things on earth. But when they suffer they offer to suffer in silence as they will not be able to tell you what is bothering them. As the owner of the dog, it is our responsibility to make sure that the dog is fine and you should be able to tell if your dog is not feeling quite well. The following are some of the deadly dog diseases:
Canine distemper:
Canine distemper is also called as the hard pad disease, and it is a disease which hardens the footpads and nose. Canine distemper is a viral disease, and it is also extremely contagious. The disease can be transported through the air and also by sharing food bowls. Puppies get affected with this disease as they are more prone to catch into airborne diseases. Canine distemper is often fatal, and thus you need to make sure that you take your pet to the vet. Some of the best ways to prevent your dog from getting this disease are by getting your dog vaccinated and preventing it from interacting with other sick dogs.
Gastric Torsion:
If your dog wolfs down its food, then your dog might have an enlarged stomach, and it prevents the air and fluids to escape from the stomach. It also prevents the dog from vomiting and even belching. You might notice your dog salivating more than usual, and your dog will be very restless. Bloating can affect any dog at any age and to prevent bloating you can stimulate your dog to eat slowly.
Heartworm:
Heartworms are parasites which live in the hearts of the dogs. The symptoms include coughing, weight loss, lethargy, respiratory problems etc. The worms in the heart affect the blood vessels and lungs. If you feel that your dog has heartworms you need to take it to the vet and get it treated. You can take preventive measures by regularly vaccinating your dog and having proper blood tests.
Rabies:
Rabies is one of the most dreadful diseases a dog can have. It is utterly painful, and your dog suffers a lot. The virus is spread when the affected animal bites another animal, and it is often fatal. Rabies is a dangerous disease, and it can also spread to human beings. Your dog has difficulty with slowing, and it also develops a fear towards the water. As rabies is fatal, there is nothing much you can do about it rather than putting your dog to rest. To prevent this disease from affecting your dog, you need to keep it vaccinated and prevent it from interacting with street dogs and other rabid wildlife.
Lyme disease:
Tick bites cause Lyme disease, and once the bacterium enters the bloodstream of the dog, it spreads to the joints of your dog. The disease can be fatal if left untreated and thus if you see any symptoms take your dog to the vet immediately. Read More
In case you're an occasional traveler you will most likely buy your insurance out of the travel agent. But in case you travel much more than two times a year, it's a lot more economical to get one insurance lasting each year-round, than purchasing one whenever you travel.
Think ahead, prepare yourself. Annual travel insurance quickly pays for itself with only a few trips. But only a few insurances are well worth the same and as often cheapest is not always the best. More on this later.
Yearly travel insurance is not compulsory though it provides you with the serenity of brain situation of illness as well as damage or loss to property and numerous other occasions. Where's the best place to purchase annual travel insurance?
1. Your bank is most likely the first place you will try. Banks have in the latest times start to be really competitive and to be able to retain your company, may provide greater rates. For instance, my bank has upgraded my checking account to a premium bank account as well as for which I spend twenty dollars per month.
As an outcome, I get many privileges such as free, worldwide, extensive travel insurance. But here's the very best part… I get everything free travel insurance not simply for myself but in addition for virtually any part of my family going with me such as my siblings and parents.
I said free since I'm currently getting other benefits that are really worth a much more than twenty dollars per month in case I was buying them separately. I also save a great deal of time as I never need to shop around for insurance. And so do not ignore your bank.
2. Charge card companies also provide similar insurances, with a few additional benefits. In case of loss or maybe theft of your credit card, they are going to supply you with an urgent situation one, typically within a couple of hours.
Along with travel insurance provides, there's another benefit in checking out your charge card company's terms. In case you reserve your travel making use of your credit card, just about all card companies offer excellent cover against a lot of the things which may go wrong. Visit www.thatsinsurance.com to find out more about their insurance plans for your next travel.
Some credit card companies have specialized travel departments which not just provide you with travel deals but also provide you with better protection, i.e. improved travel insurance and at a significantly less expensive. But remember that all insurance providers exclude you creating a claim, for exactly the same merchandise, to several options even in case you have several insurance covers.
For instance, let's say you've decided to buy travel insurance separately and you've bought your travel ticket making use of your credit card. In case your baggage is sacrificed, you are able to almost surely make a claim to both of the 2 sources but never to both at the very same time.
The explanation would be that the insurance companies have suffered huge fraud in the recent past. Allowing numerous claims just encourages fraudsters to have numerous insurances and also make multiple bogus claims.
For instance, they are able to have an already impaired suitcase on a long trip knowing that it is going to fall apart. They are able to then claim loss and damage of property from several insurers.
3. Insurance companies are an obvious and popular source for yearly travel insurance. In case you drive an automobile or even have home insurance obtain a quote out of your insurance company. Remember, since you're already a buyer, your automobile insurance generally entitles you to a really good discount.
Here is a tip: in case they do not provide you with a competitive insurance, let them know that you'll be looking different were for a comfortable package. Try letting them know you'll be searching for a program which has good house insurance, exceptional travel insurance as well as great automobile insurance.
Listen, fear of damage Can make them bend over backward for you and in case they do not? Here is one more tip: When you speak with another resource to obtain your naturally competitive travel insurance, ensure you bring up your various other assets which you could be insured with them, like your automobile, home contents, home, etc.
This will not use travel companies but functions absolutely beautifully with many insurance companies. I've done it often and saved myself a huge number of dollars, of course, thousands, during the last several years.
The insurance business is hugely competitive. For when that works in favor of the "little guy" (you as well as me), so we need to put it to use.
4. Certain kinds of home insurance might also provide an annual travel cover. Do look into virtually any insurance coverage you've. Some home insurance policies consist of several types of travel cover such as damage or loss to the home while from home.
Tip: even in case you live together with your parents, question them to check out their policy for you. You'll be surprised to see that actually "your" property is protected while from home.
Just one single word of caution: don't think what's covered or perhaps the level cover. When you're uncertain just ask the insurer. When the cover they describe seems actually a lot better than everything you expected depending on the policy file, then do ask them to place their clarification on paper.
Why? When any major loss happens, the insurer is going to send a local expert to evaluate the damage. These men are called damage adjusters. Their role is saving money with the insurance company. And I tell you from the sour personal encounter, they take no prisoners.
They are going to screw you down to the floor, in case you do not get things in obvious black as well as white writing. Simply get it done. It takes minutes to ask for clarification in writing but can help you save several thousand dollars when you've among these mean damage adjustors arguing with you over the policy.
5. You are able to additionally purchase last second travel insurance from travel agents as well as airlines at the terminal. Count on being taken advantage of, a lot! Needless to say, this's one of your most costly options. Just stay away from ending up with this alternative, see for your insurance long before you have to travel.
Now here is the point. Travel insurance policies aren't all the same. Along with considering price, you should look at terms and conditions very carefully. For instance, the top age cap of some insurance companies might vary.
A number of businesses might restrict the number of yearly trips, whilst others might have no cap at all. Search, nearly all travel insurance policies cover a variety of claims and events. But as they claim, the devil is in the information.
The problem you'll certainly face with some truly low policies from unknown and potentially disreputable companies is the thing that they put in the small print. You realize what I am talking about?.. each of those small statements they apply the rear on the type? And in case you're purchasing insurance online (and you should), see all of those pages of seriously little text they ask you to agree to?
Well, that is exactly where they bury lots of small factors and limitations. Most individuals do not read all of the terms. Do yourself a big favor as well as on this particular event, do read through it all. If the insurance policy conditions are full of complex language or maybe "weasel words", simply move on and don't purchase.
Most insurance companies are swift to explain the number of millions you are able to get in "total", in case of a major crash. Though they each restrict the total amount per item within your case. Thus claims for loss of money is capped therefore will claim for gadgets, clothes, and so on.
What this means is that with the less expensive policies you are going to have a very small limit. For instance, in case you say for a cell phone along with an MP3 player, you might find that the cap on individual electronic devices isn't sufficient to actually pay for "one" of those products, not to mention both. Do not hold out for an unpleasant event to teach you the weaknesses in a dirt affordable policy. That's the toughest time to discover out and it's a period if you want the best assistance.
What needs to all policies cover?
1. Loss or perhaps damage to cash and property
2. Cancellation or even flight delays
3. Accidents
4. Sickness
5. Your expenses when an event occurs
6. Your prospective liability to various other people
7. Legal services
In comparison to the complete expenses, yearly travel insurance is just an extremely little item. In case you're covered for every eventuality, you will have less to be concerned about, which is going to translate to more enjoyment and leisure.
070 2438 7514
070 4083 6541
41 Merthyr Road,
BURNESS,KW17 1ZA.